Lauren Cumpson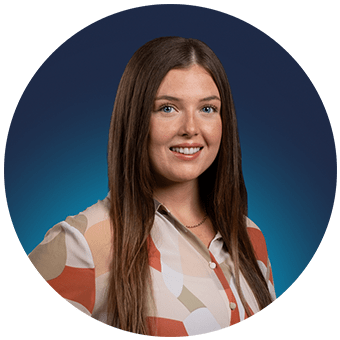 Lauren Cumpson | 
Client Advisor
Holding an Honours Degree in Business Communications from Brock University, Lauren brings a wealth of knowledge to her role as Client Advisor. Her career journey has taken her through high-tech and start-up environments, honing her skills and expanding her perspective.

With a communications background, Lauren possesses the skills to convey complex strategies to stakeholders, tactfully manage branding, deliver quality research, and collaborate seamlessly within the innovation ecosystem and with academic partners.

Her primary mission is to empower entrepreneurs with the essential tools, resources, and connections vital for success. She recognizes that each entrepreneurial journey is unique, and she tailors her support accordingly.
How to Become a Client
Becoming an Innovate Niagara client is quick and easy, and there's no fee. 
01
Complete the Become a Client form online.
02
We'll schedule you a meeting with an advisor.
03
Meet with that advisor to plan your next steps.