Phantom Compass
Phantom Compass has been providing full game development services and creating spirited and adventurous original games since 2008. We are staffed by industry veterans working in Unity 3d (C#) and Phaser (HTML5) to reach PC, virtual reality, mobile, tablet, console and handheld platforms. With extensive expertise and industry experience, we captain our clients through the challenging world of video game development, creating a trusting and rewarding client-developer journey. As an experienced, boutique organization, our clients work directly with senior team members to reach their destination
Founded 2008, Tony Walsh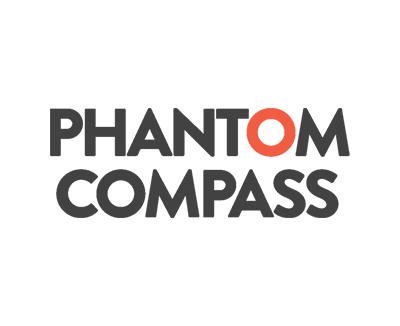 How Has Innovate Niagara Helped You?
Innovate Niagara was instrumental in helping us organize and host our first-ever business focused event where we showcased our VR technology for approximately 20 local and Southern Ontario businesses.
Sharing industry knowledge and making connections that have brought attention to our brand, services and products.
Milestones & Successes To Date
In 2016 we delved deep into a new branch of interactive design working with the cutting edge VR technology. This VR work included an intensive period of research and development and human testing with our research partners at Ryerson's Re/Lab. We now build VR entertainment, business and marketing solutions to immerse audiences in bold new ways. You dream it and we make it.
"Rollers of the Realm," our first original game to hit world wide commercial distribution, turned 2 years old this fall. It's quirky combination of traditional role-playing game (RPG) elements and classic pinball, has proven its staying power and maintains an average of 80-90% approval rating with players on all platforms.
"Auto Age: Standoff" our second original game title, is in a public Beta stage on Steam, the world's largest PC games distribution platform. The game will launch officially in 2017.
How to Become a Client
Becoming an Innovate Niagara client is quick and easy, and there's no fee. 
01
Complete the Become a Client form online.
02
We'll schedule you a meeting with an advisor.
03
Meet with that advisor to plan your next steps.