PixelNAUTS
PixelNAUTS is a game development studio focused on making original content for the Console and PC market.
Chris Iacobucci and Alex Golebiowski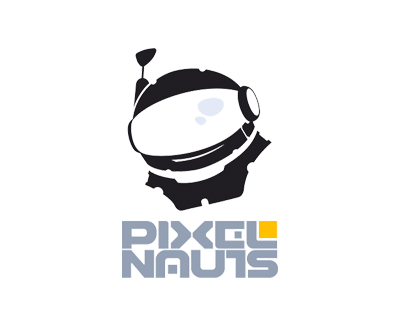 How Has Innovate Niagara and The Generator Helped You?
The Generator has allowed us to work closely with other developers, meet entrepreneurs from other fields and has provided us with a professional and creative work environment.
Milestones & Successes To Date
Currently developing a new game;
May 2015, Released LOST ORBIT on Steam and PS4;
LOST ORBIT has been nominated for the following awards:

Canadian Video Game Awards: Finalist for Best Indie Game
Digi Award: Finalist in the Gaming Category;
Geekie Awards: Finalist for Best Video Game.

Hasn't gone out of business for 5 years;
Developed all the environment art for Compulsion Games "Contrast" (PS4, Steam, Xbox One);
Co-Developed "Raccoon Rising" (iOS, Android) with Romper Games
Being an entrepreneur means...
Not working for the man! Also sacrifice, teamwork and always having the ability learn and grow.
How to Become a Client
Becoming an Innovate Niagara client is quick and easy, and there's no fee. 
01
Complete the Become a Client form online.
02
We'll schedule you a meeting with an advisor.
03
Meet with that advisor to plan your next steps.