Bill Mantel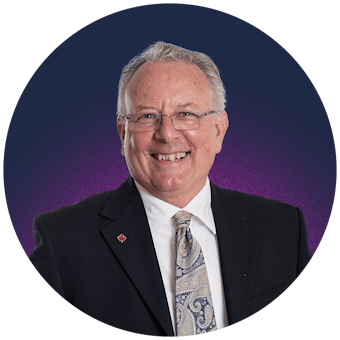 Bill Mantel 
Chair
Director, Strategic Projects, Centre for the Commercialization of Regenerative Medicine
As a former Director and Assistant Deputy Minister with the Ontario Ministry of Research and Innovation, Bill led the design and execution of Ontario's innovation strategy for almost 2 decades. This included leadership for overarching strategy and building/partnering with dozens of purpose-built organizations. This includes the creation of Ontario's network of 18 regional innovation centers, Ontario's partnership and development role in the MaRS Discovery District, Communitech, the Ottawa Innovation Centre at Bayview Yards, McMaster Innovation Park, Sarnia Research Park, Ontario Institute for Cancer Research, Clinical Trials Ontario, Compute Ontario, Ontario Institute for Regenerative Medicine, the Vector Institute, the Ontario Brain Institute, the Centre for Aging and Brain Health Innovation, Green Centre Canada, and numerous research parks and accelerators that make up Ontario's globally recognized innovation system. Bill recently joined the Centre for the Commercialization of Regenerative Medicine (CCRM.CA) as the Director of Strategic Projects. Bill is a director on the Yves Landry Foundation Board of Directors.
How to Become a Client
Becoming an Innovate Niagara client is quick and easy, and there's no fee. 
01
Complete the Become a Client form online.
02
We'll schedule you a meeting with an advisor.
03
Meet with that advisor to plan your next steps.