Carolyn Mullin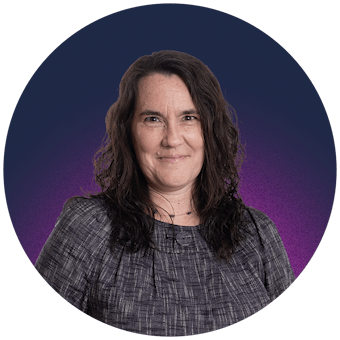 Carolyn Mullin| 
Director
Associate Director, Research & Innovation, Niagara College
Currently serving in the position of Associate Director, Strategic Partnerships, Carolyn initially joined Niagara College's Research & Innovation division in 2012, taking on several communications and marketing related roles in her early years. Today she is responsible for leading the business development operations, grant writing, and overseeing the creation and dissemination of research-based communications, in all relevant forms. Before Niagara College, Carolyn spent several years in the communications industry, including many as a newspaper reporter and editor, and an award-winning freelance writer for publications across the country. More recently, Carolyn has worked as a communications specialist in the non-profit and government sector, based in the Niagara Region. Born and raised in Niagara, Carolyn is active in her community, having been a Rotarian for many years, and spending much of her free time volunteering with several community organizations. Carolyn holds an MA and an Honours BA from Brock University, both in English Language and Literature Studies, as well as a Journalism diploma from Niagara College.
How to Become a Client
Becoming an Innovate Niagara client is quick and easy, and there's no fee. 
01
Complete the Become a Client form online.
02
We'll schedule you a meeting with an advisor.
03
Meet with that advisor to plan your next steps.