Valerie Kuhns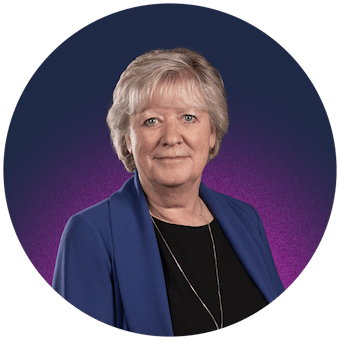 Valerie Kuhns
Director
Associate Director, Economic Development, Niagara Region
In her current position as Associate Director, Economic Development with Niagara Region Economic Development, Valerie builds on 20 years of economic development experience. She is responsible for long term projects and strategic positioning initiatives that will encourage economic growth in the region as well as developing the annual operational business plan and performance measurement reporting for the department.
Throughout her career, she has held senior management positions in a number of public and private sector business development organizations, working in both the U.K. and Canada. This includes several management positions with Niagara Region Economic Development and the former Niagara Economic Development Corporation. In addition, she was a Senior Consultant with, MDB Insight (formerly Millier Dickinson Blais), Canada's largest specialist economic development consultancy.
Valerie's work in economic development has included: the development of community economic development strategies; growing sectors through business retention and expansion strategies; developing business cases for communities to promote their competitive advantages and a proven track record in investment attraction. She began working in the region for the Niagara Economic and Tourism Corporation as an International Trade Advisor where she assisted a variety of companies in Niagara to expand into the global marketplace.
Prior to that consultancy position, she lived in the U.K. where she worked in business development for a range of employers including the Yorkshire and Humberside Development Association; the consulting firm of KPMG and the Open University's Open Business School. Valerie has a BA (Hons) degree and a Post Graduate Diploma in Business Studies.
How to Become a Client
Becoming an Innovate Niagara client is quick and easy, and there's no fee. 
01
Complete the Become a Client form online.
02
We'll schedule you a meeting with an advisor.
03
Meet with that advisor to plan your next steps.