Steve Boese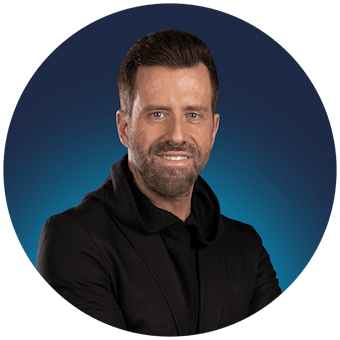 Steve Boese | 
Manager, Tech Incubation
Steve is the Manager of Innovate Niagara's interactive digital media and tech incubator. Steve oversees all business aspects and responsibilities of the incubator and works with all of the portfolio companies, post-secondary institutions and technology partners.
Steve is a life-long Niagara resident and Graduate of Brock University. Passionate about entrepreneurship and community involvement since his University days as a chapter Vice President of Advancing Canadian Entrepreneurship, Steve was awarded Jaycee of the Year by JCI St. Catharines in 2012 as the most outstanding member in the fields of professional development, community engagement and charitable work in Niagara.
Steve was recognized as one of the top 40 business professionals under the age of Forty in the Niagara Region.
How to Become a Client
Becoming an Innovate Niagara client is quick and easy, and there's no fee. 
01
Complete the Become a Client form online.
02
We'll schedule you a meeting with an advisor.
03
Meet with that advisor to plan your next steps.